Pub of The Year
The pub of the year is judged to be the best pub over the last year in all aspects, including beer range, beer quality, ambiance, sympathy with CAMRA aims and value for money.
We are delighted to announce that the joint winners for Kingston and Leatherhead branch in 2023 are:
This pub was built in 1859 and is situated in the middle of a residential area just over half a mile west of the town centre. Whilst food features, it is still very much a pub with food. Two areas, with the carpeted bar area to the left and another larger area with polished parquet flooring to the right used more for dining, but not exclusively so. Modern decor with pale green painted walls. The large clock in the bar is a feature. A wood burning stove in a brick fireplace and the mottled windows give a cosy feel. Large paved and partly covered garden at rear. Changing beers are mainly from micros in Surrey and slightly further afield. The pub has its own brewery in an outbuilding under the name of 'Fuzzchat', which is the name given to someone who is born on Epsom Common. On the edge of Epsom Common and the nearest pub to the wells that once made Epsom a spa town.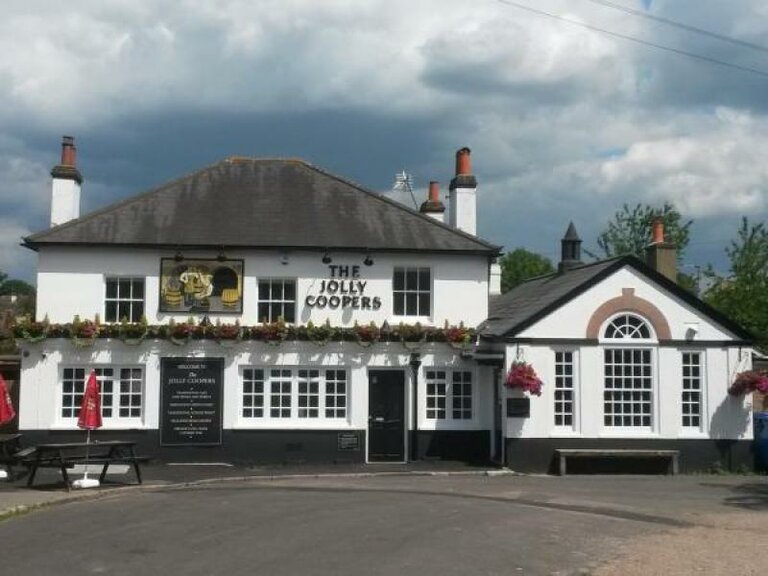 Wetherspoons pub in former police station dating from the 1890s. The cask cellar is visible through a window in the passageway behind the bar. At least one guest beer is usually from a local brewery. There is a memorial garden at the front to a local policeman who died in the line of duty. It is called the Watchman because, being a former police station, it had an air raid siren on the roof during WWII. There was a member of the Royal Observer Corps up there with binoculars and when he saw bombers from Germany on their way he operated the siren. You can still see the iron railings on the pub roof where the siren was, but the siren itself was removed in the 1980s. Opens at 8am for food and non-alcoholic drinks.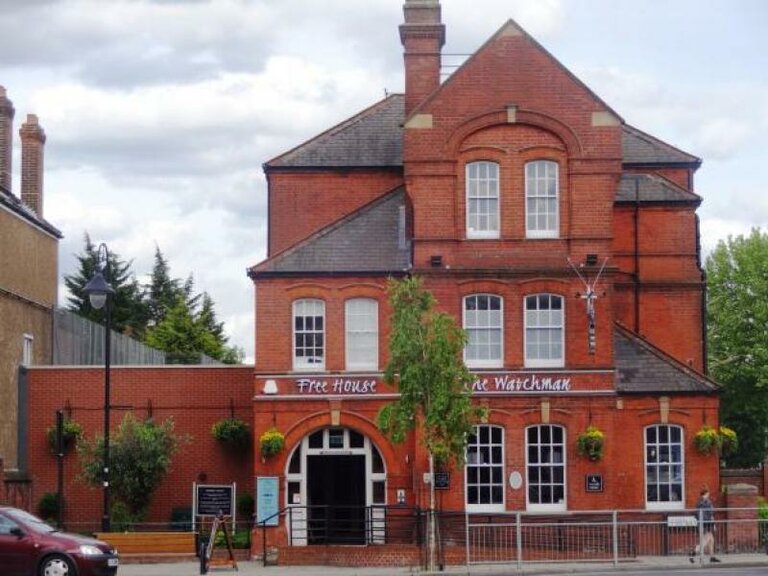 Previous Winners
2022
The Wych Elm, Kingston
Running Horse, Leatherhead
2021
No Competition
2020
The Willoughby Arms, Kingston
Running Horse, Leatherhead
2019
The Albion, Kingston
Running Horse, Leatherhead
2018
The Antelope, Surbiton
Running Horse, Leatherhead
2017
The Antelope, Surbiton
Wheatsheaf, Esher
2016
The Antelope, Surbiton
The Regent, Walton on Thames
2015
Woodies, New Malden
Albert Arms, Esher
2014
The Lamb, Surbiton
Running Horse, Leatherhead
2013
The Willoughby Arms, Kingston
Running Horse, Leatherhead
2012
The Lamb, Surbiton
Jolly Coopers, Epsom
2011
Woodies, New Malden
Jolly Coopers, Epsom
2010
Woodies, New Malden
Royal Oak, Great Bookham
For winners before 2010, please click here - Pub of The Year - Archive
NOTE: The Pubs listed here will in many cases have changed hands - the list is presented for reference only.